We Are Whooftown
We are a well-recognized organization that provides essential care to street dogs in pain and supports dog welfare activities. We also protect them from cruel human actions that threaten their existence.
Also, we believe in providing you with the best dog care services.
We at Whooftown have maintained an extensive ecosystem of trusted street dog and animal care service providers who have been vetted to meet Whooftown's professional standards. The ecosystem of service providers includes veterinarians, medicine shops, hospitals, NGOs, dog shelters, private animal welfare companies, volunteers, dog walkers, and dog lovers.
To contribute to our ecosystem, we connect with people passionate about caring for and helping animals. We are on a journey to simplify dogs' lives and reduce dog lovers' stress and worries by offering the best dog care services and solutions.
Best Dog Care Services
At Whooftown dog care shelter, we believe in caring for every dog like our own and providing them with the best facilities, amenities, and services to ensure they have a comfortable and relaxed time here.
Our Staff and their backgrounds
We have streamlined our hiring processes that conduct background checks to ensure that every employee is trustworthy and reliable and has a keen interest in animal welfare.
All workers, both employed and volunteers, pass a mandatory background check.
All volunteers undergo screening and interview tests to ascertain whether they have a genuine passion for helping dogs, proper skills, and adequate knowledge related to handling dogs during critical situations.
All staff are vaccinated and provide essential personal information.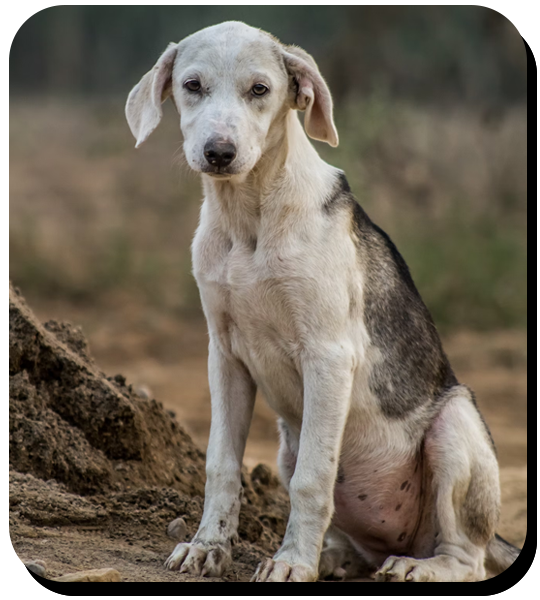 Experience
We have years of experience and the necessary resources to ensure that every dog receives the best healthcare possible in our shelter. Every day, while working on the ground for street dogs and animals, we learn what works best for their survival and what we should avoid to make their living conditions ideal
We rescue dogs and animals with a complete plan, including information about different breeds of dogs and their specific needs, types of rescue gear, and transportation to dog healthcare clinics, dispensaries, hospitals, and veterinarians.
During the dog's rehabilitation period, our staff ensures that the registered dog feels safe and secure at our boarding facility and gets proper food, exercise, and medical care.
We do background checks and maintain proper records while giving away dogs for adoption. We ensure that the dogs get a safe and loving home and also the adopting parents have enough space for the kind of dog they are adopting.
Why Choose Us?
We are on a mission, and the task is to make every dog's and animal's life worthwhile. We are leaving no stone unturned in providing top dog help services to make every dog feel cared for, safe, and loved – we love seeing tail waggings around us with joy.
Your dog finds everything here in one place
Tasty and Healthy Meals
A dog is happy and healthy when it gets a proper nutritious meal. That's why we prioritize giving healthy meals to dogs registered in our care facility. Besides being well-fed, our staff ensures that each dog receives a well-balanced nutritious meal according to its breed and dietary needs. One thing that gives us immense happiness is seeing their wagging tails, bright eyes, and joyful mood after having a healthy diet.
Prompt Healthcare Support
We provide efficient veterinary care for better outcomes and faster recovery for dogs suffering from diseases and ailments. We understand that timely healthcare is vital for dogs' well-being and health – early diagnosis and treatment save dogs' lives. In our healthcare programs and services, we take dogs for regular medical check-ups, vaccinations, emergency runs to the hospitals and veterinarians, and treatment of chronic conditions. For Whootown, being proactive about animal health in its care shelter is paramount.
Dog Emergency Transportation and Taxi Services
We have a fleet of vehicles for dog transportation ready to help pet owners and street dog reporters reach veterinary clinics and hospitals conveniently and safely. Our vehicles are specially designed and properly equipped to give dogs in emergency care complete comfort and security. The drivers of the animal transporting vehicles and staff have good experience handling dogs to ensure that dogs are never in discomfort during their travel. Our emergency vehicles run day and night; thus, our clients can pre-book our transportation services for the hours suiting their busy schedules. We learn and practice to incorporate new ways and methods every day that help us provide efficient and convenient dog transportation services, ensuring that dogs receive the prompt and timely healthcare they need.
Playful and Comfortable Living
A dog is happy and set on the path of a faster recovery when it gets a friendly and playful environment. And Whooftown keeps working hard to provide exactly that. Our shelter offers an environment that is welcoming, safe, and engaging for dogs. Dogs who come here to our care facility get to have numerous activities to do, outdoor access spaces, and super energetic playmates. A playful atmosphere works for the dog's mental and physical health, making them appealing to the dog adoption programs.
Make an Online Inquiry
Reach out to us to know our dog caring services and initiatives. We love to provide support, help, and assistance to the people and organizations working for animal welfare.
Testimonials
Dog parents, lovers, NGOs, veterinarians, and volunteers who love us have shared their experiences with our caregivers, and we would love to hear more from you.