Services
From dog daycare to grooming and healthcare to transportation, we offer a plethora of specially designed services catering to the needs of dogs and their owners. Our dog services ensure that dogs live healthy and happy lives and make it easier for dog lovers and parents to give their dogs comfortable access to good healthcare.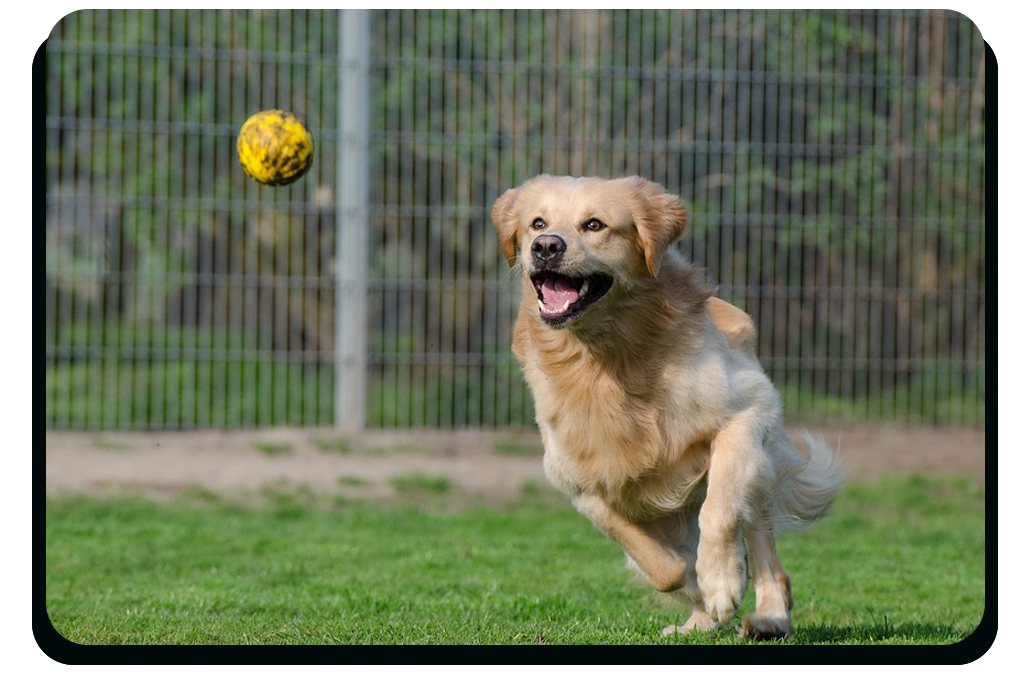 Dog boarding
We understand that you love dogs and treat them like family members, and we ensure they get the same treatment when they come to stay with us. We studied and implemented the topics of dog needs thoroughly before designing the layout of our dog care shelter. A dog's comfort is the central focus at our dog boarding facilities. Our trained and professional staff is engaged round-the-clock in providing happiness and healthcare, including fun play exercises, timely meals and walks, and administering medicines and other vital nutrition. Besides giving them the love and attention they deserve, we keep our facilities well-maintained, properly hygienic, and fully equipped with all the necessary things your dog may need at any point.
Dog transportation
A need for a dog transportation service for pet owners arises when they need to travel with their furry companion but don't have the means or space to take them along. Additionally, the biggest worry is the safety and reliability of transporting their dog. Whooftown specializes in providing secure and comfortable short to long-distance ground travel. Dogs have specific needs during specific intervals of their daily life; our experienced transportation team takes note of every minute detail about your dog and ensures that demand is met adequately during their journey. Our vehicles dedicated to dog transportation services undertake various tasks for the welfare of dogs, including rescuing and emergency care, taking dogs to veterinary hospitals and clinics for medical issues and health checkups, and giving the dogs a stress-free ride to their newly adopted parents.
Vet visit
Ask any pet parent of a dog shelter about how many times they have to take their dog to a vet in a month. Believe us that the answer will surprise you heavily. Whether the dogs are at home or the dog care shelter, vet visits are integral to caring for dogs as they ensure their health and well-being. The dogs at the care shelters need more medical attention as they are generally in their rehabilitation period – recovering from the trauma of being abused, neglected, and recused. Whooftown has a set of carefully vetted renowned veterinarians in its ecosystem for dog welfare entities who can help you identify any dog issues your dog may have and ensure that it gets proper treatment. Alternatively, you could direct us to take your dog to the veterinarian you trust. Our primary focus is to provide these essential services which can improve the overall health of the dogs in our care or, in general, to let them have pain-free lives.
Dog grooming
Grooming the dogs is vital to their appearance, hygiene, and health. Dogs' coats are prone to tangles and mats, which can cause skin irritation and discomfort. Regular grooming is essential as it keeps the dog healthy and beautiful and helps detect lumps or skin issues requiring immediate vet attention. Dog grooming typically includes shampooing and bathing, hair and teeth brushing, hair-cutting, nail trimming, and ear cleaning, and these are all vital aspects of a dog's good health. In addition, our grooming services can offer skin, flea, and tick treatment to ensure that your dogs feel their best. Our grooming team has tremendous experience handling different dog breeds and their behavioural issues: it also takes essential information from dog owners about their dogs before putting them in grooming sessions to ensure that the dog has a relaxing and enjoyable experience.
Dog walking
Whether your dog needs to go for a walk once or twice a day, or the owner wants to avail help with the dog walking on a regular or occasional basis, our dog walking service can be tailor-made to meet the specific needs of dogs and their owners. You can schedule walks for your dogs daily, weekly, or as and when required. During the dog walking duration, you could ask the dog-walker to offer more time to have a playful exercising session with your dog. For an additional fee, you could also request other pet care services such as administering medication, timely feeding, and frequent cleaning of the pet and its possessions. Whooftown pet walking services are specifically meant for owners who may not have the time and energy to take their dogs out for a walk regularly. Our dog walkers are carefully selected and ensure the safety and well-being of your pet.
Make Online Enquiry
Reach out to us to know everything about our organization and services. We would love to be your trusted friends and paw guardians in times of need.
Testimonials
Paw parents who love us have shared their experiences with our caregivers, and we would love to hear more from you.